Our team at Holcim EBS  
We believe in empowering high performance, enabling personal growth & development of each of us. We believe in transparent communication and value our employees, our partners, the quality of our services, process improvement and innovation. 
With almost 80% representation of females in the workforce, we are an empowering organization who believes in giving equal opportunities to our people to grow irrespective of any difference, giving flexibility and freedom to our team.
We celebrate diversity every day, driving creativity & innovation - by bringing everyone together, we can achieve positive synergies resulting in progress for people & planet.
Image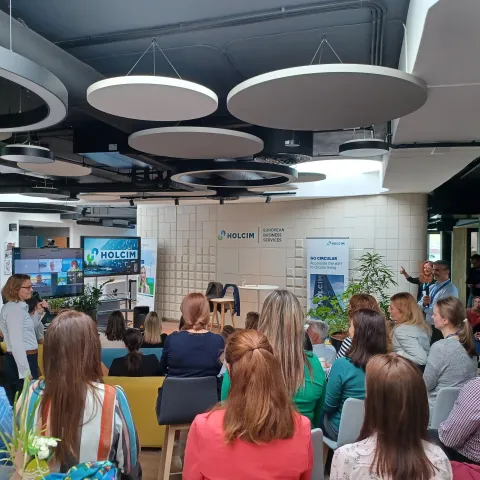 Successes of our team 
Taking care about our people, supporting their talent to grow and progressing with services for our partners are our core values. We are proud that our effort gets recognised by receiving several awards in 2022 and 2023: SSON Impact Award 2023  - for Creative Talent Management, CEE Business Services Summit Awards 2023 - for the Best Business Services Firm Slovakia, CEE Business Services Summit Awards  2022 - for the TOP Process Automation Implementation Project, Lean Awards 2022 for the Best Automation Project in CEE, Best Business Resilience Team of the Year - Holcim Resilience Award 2022 and the Runner up for the Best Office-Goes-Green initiative in Holcim.
Image